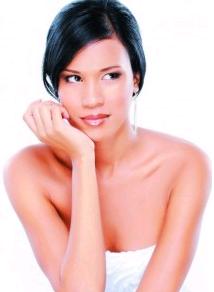 Miss Earth Mauritius 2010
In Mauritius she is a renowned figure in the local fashion industry and worked with several local and international designers and advertisers. She was elected 'Face of the Month' in October 2008 and she was a finalist for the 'Elite Model Look 2010' contest.
She also appeared on the front page of Essentielle magazine's special environment edition in June.
During her visit in Vietnam, Anne-Lise will participate in conferences and projects on sustainable development with representatives of 90 countries. On her return to Mauritius, she will be helping "We Love Mauritius", which works in collaboration with the private sector and non-profit organisations working with children as part of government's policy of 'Maurice Sustainable Island.'
Anne-Lise Ramooloo was appointed as Mauritius' representative in Miss Earth 2010. The last time Mauritius placed in a Grand Slam pageant (Miss World, Miss Universe, Miss International, Miss Tourism Queen or Miss Earth) was in 1989, when its delegate was a Miss World semi-finalist and elected Queen of Africa.
Can Anne-Lise end Mauritius' drought 21 years later?
Miss Earth 2010 will happen in Vietnam, in December.
credit : globalbeauties